Hello! Its Tuesday again and that means its time for Top Ten Tuesday! This feature is hosted over at
The Broke and The Bookish!
This weeks topic is simply your Fall TBR! I don't tend to make TBRs simply because I never stick to them but there are some books that I 100% plan to read this Fall!
1. One Dark Throne by Kendare Blake.
I have been anticipating this one all year! And it finally came out today and yes, I have already started it! Literally cleared my reading schedule for it! I loved the first book and if you'd know more about that, my review is
here
!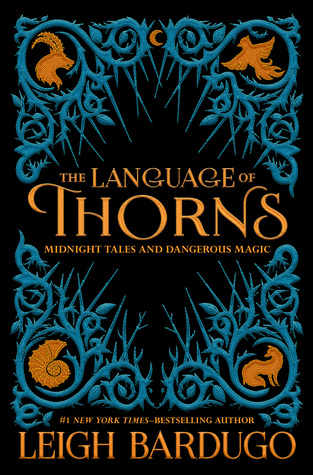 2. The Language Of Thorns by Leigh Bardugo.
This is my second most anticipated book of the year! I mean its based in the Grisha world and Leigh keeps teasing that a character from the first trilogy makes a cameo... I cant even!! One more Week!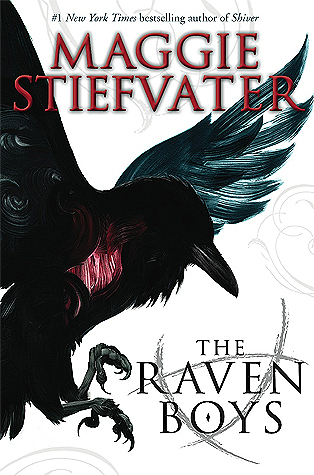 3, 4, and 5. The rest of the Raven Cycle by Maggie Stiefvater.
I adored the first book, The Raven Boys and I can't wait to finish the series! I plan to marathon read the other three books in October cause they give just that perfect amount of spookiness that I'll be craving!
6. The Night Circus by Erin Morgenstern.
This book I'm not to sure about yet! I wanna try and read it this Fall but i'm not sure yet! If not, maybe during winter!
7. At least one Sarah J. Maas book!
I've never read one of her books and I'd like to give it a try! Theres a lot of hype so we'll see how it goes!
8. Deathless by Catherynne M. Valente.
I have been curious about this one for some time! I hear its a hard read but I'd still really like to give it a go!
9. Vicious by V.E. Schwab.
I read A Darker Shade of Magic by Schwab last week and honestly wasn't impressed. I have heard that more people find this book better so I hope I like it! I mean, its about villains so it should be right up my alley!
10. I wanna re-read a book!
I haven't re-read any books this year (more like the last couple years) and I'd really like too! I haven't decided which one yet! I just know its gonna be a favorite!
So that is my list and here's to hoping that I stick with it! What books are on your fall TBRs!!?